Golf 2/5 History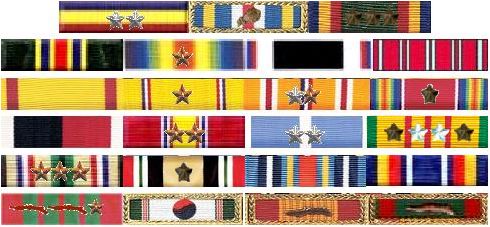 The 5th Marine Regiment was created at Vera Cruz, Mexico, on July 13, 1914.
It participated in 15 major engagements during World War I. These include Belleau Wood, Chateau Thierry, Meuse, Argonne, Marne, and St. Mihiel.
It served in Santo Domingo and Nicaragua.
World War II engagements included Guadalcanal, Peleliu, New Guinea, and Okinawa.
The Korean War engagements included Inchon, Seoul, Pusan, and Chosin.
The Vietnam War engagements included Hue, Phu-Bai, An-Hoa, and Que-San.
The Gulf War thankfully included no engagements. We were following the front lines and never fired a shot. For this I am grateful.
2nd Battalion 5th Marine Regiment
The most decorated Battalion in the Marine Corps
1917 - 1919
Activated 8 June, 1917 at Philadelphia Pa. as the 5th Regiment of Marines
Deployed June and July 1917 to St. Nazaire, France and assigned
to the 1st Division (Army)
reassigned during October 1917 to the 4th Brigade of Marines
2nd Division (Army)
Participated in the following World War I offensive campaigns
Aisne
Aisne - Marne
St. Mihiel
Meuse - Argonne
defensive campaigns
Toulun - Troyon
Chateau - Thierry
Marbache
Limey
Participated in the German Rhineland December 1918 - July 1919
relocated during August 1919 to Quantico, Va
Deactivated 13 August 1919
1920 - 1933
Reactivated 8 July 1920 at Quantico, Va as the 5th Marines
Elements of the Regiment participated in Mail guard duty in the Eastern US
November 1921 - May 1922
Elements of the Regiment participated in Mail guard duty in the Eastern US
October 1926 - February 1927
Deployed from Jan - Mar 1927 to Nicaragua and assigned to the 2nd Brigade
participated in operations against rebel forces January 1927 - April 1930
Deactivated 11 April 1930 at Manuagua, Nicaragua
1934 - 1941
Reactivated 1 September 1934 at Quantico, Va as 5th Marines assigned
to the Fleet Marine Force
Reassigned during September 1935 to the 1st Marine Brigade
Deployed during September 1940 to Guantanomo Bay, Cuba
Reassigned February 1941 to 1st Marine Division
Relocated during April 1941 to Quantico, Va
Relocated during September 1941 to New River, NC
1942 - 1949
Deployed during June 1942 to Wellington, New Zealand
Participated in the following World War II campaigns
Guadalcanal
Eastern New Guinea
New Britain
Peleliu
Okinawa
Deployed during September 1945 to Tientsin, China
Participated in the Occupation of North China September 1945 - May 1947
Redeployed during May 1947 to Guam
Reassigned during June 1947 to the 1st Provisional Marine Brigade
Relocated during October 1949 to Camp Pendleton, Ca
and reassigned to the 1st Marine Division
1950 - 1965
Deployed during August 1950 to Pusan Korea
Participated in the Korean War operating from
Pusan Perimeter
Inchon - Seoul
Chosin Reservoir
East central front
Western front
Participated in the defense of the Korean DMZ July 1953 - February 1955
Relocated during March 1955 to Camp Pendleton, Ca
1966 - 1971
Deployed from March - May 1966 to the Republic of Vietnam
Participated in the War in Vietnam from March 1966 - March 1971
operating from
Rung Sat
Chu Lai
Phu Loc
Phu Bai
Hue
Que San
An Hoa
Tam Ky
Da Nang
Relocated during March - April of 1971 to Camp Pendleton, Ca
1972 - 1990
Elements participated in Operation New Arrival, the relocation of refugees
from Indo China to Camp Pendleton, Ca July - December 1975
Elements participated in fire fighting efforts in the Western US September 1988
1990 - 2003
Participated in Operation Desert Shield and Desert Storm, 1990 -1991
Participated in Operation Sea Angel, Bangladesh May - June 1991
Participated in Operation Continue Hope, Rwanda and Somalia 1992-93
Elements participated in fire fighting efforts in the Western US September 1994
Participated in Operation Distant Runner, Burundi, 1994
Participated in Operation Task Force Wild Fire, Umatilla National Forrest, Oregon, 1996
Participated in numerous training exercises and as part of the 31st MEU
Participated in Humanitarian Assistance Operation, East Timor 2001
Participated in Operation Enduring Freedom January – August 2003
Participated in Operation Iraqi Freedom March - August 2003
Participated in Operation Iraqi Freedom II - September 2004 - April 2005
5th Marine Regiment
The most decorated regiment in the Marine Corps
Battle Streamers 5th Marine Regiment, 1st Marine Division
Presidential Unit Citation Streamer
Two Silver Stars
Four Bronze Stars
World War II
Solomon Islands--1942
Peleliu, Ngesebus--1944
Okinawa--1945
Korea
7 August - 7 September 1950
15 September - 11 October 1950
27 November - 11 December 1950
21-26 April 1951
16 May - 30 June 1951
11 - 25 September 1951
Vietnam
27 May 1966 - 24 April 1967
25 April - 5 June 1967
6 June - 15 September 1967
16 September 1967 - 10 February 1968
3 May - 22 June 1968
24 July - 31 October 1968
Operation Iraqi Freedom
Joint Meritorious Unit Award Streamer
Bangladesh 1991
Navy Unit Commendation Streamer with 2 Bronze Stars
Korea
11 August 1952 - 5 May 1953
7 - 21 July 1953
Vietnam
1968 - 1969
Southwest Asia
1990 - 1991
Meritorious Unit Commendation Streamer with 2 Bronze Stars
Vietnam
25 July - 23 October 1968
1969
Somalia
1994
World War I Victory Streamer with 1 Silver Star
World War I
Army Occupation of Germany Streamer
World War II
Second Nicaraguan Campaign Streamer
Marine Corps Expeditionary Streamer
China Service Streamer
American Defense Service Streamer with 1 Bronze Star
World War II
Asiatic-Pacific Campaign Streamer w/1 Silver Star & 1 Bronze Star
World War II
World War II Victory Streamer
World War II
Navy Occupation Service Streamer with Asia Clasp
World War II
National Defense Service Streamer with 3 Bronze Stars
Southwest Asia 1990 - 1991
Korean Service Streamer with 2 Silver Stars
Korean War
Armed Forces Expeditionary Streamer
Vietnam Service Streamer with 2 Silver Stars & 1 Bronze Star
South West Asian Service Streamer w/3 bronze stars
Southwest Asia 1990 - 1991
Iraq Campaign Streamer
Global War on Terrorism Expeditionary Streamer
Humanitarian Service Streamer
Bangladesh 1991
French Croix de Guerre with two Palms and 1 Gold Star
World War I
Korean Presidential Unit Citation Streamer
Korean War
Vietnam Cross of Gallantry Streamer with Palm
Vietnam Civil Actions Unit Citation Streamer
Saudi Arabian Liberation of Kuwait Streamer
Southwest Asia 1990 - 1991
Kuwait Liberation of Kuwait Streamer
Southwest Asia 1990 - 1991
Global War on Terrorism Expidicitionary streamer 2003
Global War on Terrorism Servive Streamer 2003
Citation in the Order of the Army

5th Regiment of Marines, American

(Under the orders of Colonel Logan Feland)

"This regiment took a glorious part in the operations engaged in by the 4th (French) Army in Champagne, in October, 1918. On October 3, 1918, it participated in the attack on the strongly intrenched German positions between Blanc Mont and the Medeah Farm, and pushing forward as far as St. Etienne'a'Arnes, made an advance of 6 kilometers. It took several thousand prisoners, captured cannon, machine guns and important war material. This attack combined with that of the French Divisions resulted in the evacuation of both banks of the Luippe, and of the Massif (high ground) of Notre Dame'des'Champs."

Order No. 14.712 "D" - March 21, 1919

At General Headquarters

The Marshal

Commander in Chief of the Armies of the East.

(signed) Petain

CPL LEWIS K. BAUSELL

1944 1/5/1 Peleliu

PFC DANIEL D. BRUCE

1969 3/5/1 Vietnam

HA1 ROBERT E. BUSH

1945 2/5/1

LT VINCENT R. CAPODANNO

1967 3/5/1 Vietnam (Chaplain)

CPL ANTHONY CASAMENTO

1942 1/5/1 Guadalcanal

SGT LOUIS CUKELA

1918 66/5/1 France

CPL JACK A. DAVENPORT

1951 3/5/1 Korea

SGT RODNEY M. DAVIS

1967 1/5/1 Vietnam

CPL DUANE E. DEWEY

1952 2/5/1 Korea

PFC FERNANDO L. GARCIA

1952 3/5/1 Korea

CAPT JAMES A. GRAHAM

1967 2/5/1 Vietnam

PM2 WILLIAM D. HALYBURTON, JR.

1945 2/5/1 Okinawa

GYSGT CHARLES F. HOFFMAN

1918 49/5/2

GYSGT ALLAN J. KELLOGG, JR.

1970 2/5/1 Vietnam

SGT MATEJ KOCAK

1918 66/5/2 France

1stLt BALDOMERO LOPEZ

1950 1/5/1 Inchon, Korea

LT COM ALEXANDER G. LYLE

1918 HQ/5/2

PFC ALFORD L. MCLAUGHLIN

1952 3/5/1 Korea

PFC WHITT L. MORELAND

1951 1/5/1 Korea

2dLt RAYMOND G. MURPHY

1953 1/5/1 Korea

PFC MELVIN E. NEWLIN

1967 2/5/1 Vietnam

PFC EUGENE A. OBREGON

1950 3/5/1 Korea

SGT LAWRENCE D. PETERS

1967 3/5/1 Vietnam

Sgt RICHARD A. PITTMAN

1966 3/5 Vietnam

1stLt CARLTON R. ROUH

1944 1/5/1 Peleliu

PFC ALBERT E. SCHWAB

1945 1/5/1 Okinawa

PFC ROBERT E. SIMANEK

1952 2/5/1 Korea

SSgt WILLIAM G. WINDRICH

1950 3/5/1 Korea

2Lt GEORGE W. ALEXANDER, JR
1952 3/5/1 Korea
PM3 Eleuterio Joe Marquez
1944 5/1 Peleliu
COL John J. Norton
1968 E/2/5/1 Vietnam
SILVER STAR CITATIONS
Cpl Peter F. Addesso

3 Feb 1968 2/5 Vietnem

PFC Elton Armstrong

11 May 1969 2/5 Vietnem

LCpl Dan M. Bartlett

16 May 1966 2/5 Vietnem

Cpl Ronald T. Bleacher

29 Oct 1968 2/5 Vietnem

Alfred L. Botello

19 Dec 1966 2/5 Vietnem

Cpl Harold T. Braddock Jr.

16 May 1966 2/5 Vietnem

Capt David B. Brown

30 Sept 1968 2/5 Vietnem

LCpl James G. Brown

21 Apr 1966 2/5 Vietnem

Capt George S. Burgett

13 Oct 1966 2/5 Vietnem

PFC Gerald J. Bryne

10 Sept 1967 2/5 Vietnem

SSgt Wallace M. Carter

19 Dec 1966 2/5 Vietnem

Cpl David L. Collins

1 Feb 1968 2/5 Vietnem

First Lt Robert F. Conti

24 Nov 1969 2/5 Vietnem

Maj James L. Cooper

21 June 1966 2/5 Vietnem

Capt Jerome J, Doherty Jr.

26 Jan 1967 2/5 Vietnem

Capt Michael P. Downs

3 to 7 Feb 1968 2/5 Vietnem

PFC Thomas W. Durham

27 Mar 1969 2/5 Vietnem

LCpl David D. Harbin

4 Feb1968 2/5 Vietnem

Second Lt Donald A. Hausrath Sr.

3 to 4 Feb 1968 2/5 Vietnem

SSgt William B. Henderson

24 Mar 1967 2/5 Vietnem

Pvt Arthur W. Honsinger

7 Feb 1968 2/5 Vietnem

Cpl Steven L. Irvin

10 Sept 1967 2/5 Vietnem

Cpl Edward R. Jones

30 July 1968 2/5 Vietnem

PFC David J. Keif

4 Feb 1968 2/5 Vietnem

Sgt Frank Lenna

17 Aug 1967 2/5 Vietnem

PFC Donald E. Long

5 Feb 1968 2/5 Vietnem

SSgt Anthony H. Marengo

26 Jan 1967 2/5 Vietnem

Sgt David C. Marks

9 June 1969 B 1/5 Vietnam

First Lt Paul R. McConnell

22 Apr 1968 2/5 Vietnem

Cpl Charles M. McCormick

29 Sept 1968 2/5 Vietnem

SSgt James H. McCoy

4 Feb 1968 2/5 Vietnem

Cpl Alan V. McDonald

5 Feb 1968 2/5 Vietnem

Sgt Guy T. McDonald

30 Jan 1968 2/5 Vietnem

Maj Charles L. Meadows

6 Feb 1968 2/5 Vietnem

Second Lt William R. Melton

30 Sept 1968 2/5 Vietnem

Cpl Daniel M. Morris

7 Feb 1968 2/5 Vietnem

PFC Keith M. Moser II

2 June 1967 2/5 Vietnem

First Lt Kevin J. Murphy

15 May 1969 2/5 Vietnem

First Lt Leo B. Myers

11 Febr 1968 2/5 Vietnem

Second Lt Michael E. Newman

28 Mar 1969 2/5 Vietnem

SSgt Benjamin Palacios Jr.

22 May 1968 2/5 Vietnem

PFC Jesus R. Perez

23 June 1968 2/5 Vietnem

SSgt Robert E. Pinkard

5 Feb 1968 2/5 Vietnem

Capt Henry J. Poole

18 Aug 1968 2/5 Vietnem

Gy Sgt Fredrick Puliafico

22 Aug 1969 2/5 Vietnem

LCpl David Romig

1970 2/5/1 2/5 Vietnem

PFC John W. Rowden

9 Feb 1968 2/5 Vietnem

Maj Ralph J. Salvati

4 Feb 1968 2/5 Vietnem

Second Lt Duane V. Sherin

No Date 2/5 Vietnem

LCpl James L. Spencer Jr.

6 Feb 1968 2/5 Vietnem

Cpl David G. Theriault

2 Feb 1968 2/5 Vietnem

PFC Jerry T. Tillery

3 Feb 1968 2/5 Vietnem

Cpl Joseph R. Tiscia Jr.

7 Feb 1968 2/5 Vietnem

LCpl Gary R. Townsend

30 Sept 1968 2/5 Vietnem

Cpl Lester A. Tully

31 Jan 1968 2/5 Vietnem

LCpl Gilbert E. VanDyke

8 May 1966 2/5 Vietnem

Gy Sgt Edward J. Vanvalkenburg

7 Feb 1968 2/5 Vietnem

PFC Arthur G. Villalobos

15 May 1969 2/5 Vietnem

Second Lt Theodore R. Vivlacqua

11 May 1969 2/5 Vietnem

Second Lt Donald A. Vogelgesang

7 Oct 1966 2/5 Vietnem

PFC Nicholas M. Wade

5 Feb 1968 2/5 Vietnem

Sgt Harold E. Wadley

10 Sept 1967 2/5 Vietnem

First Lt John C. White III

1 Nov 1968 2/5 Vietnem

SSgt Freddy R. Williams

18 Aug 1968 2/5 Vietnem

PFC Lyndol R. Wilson

3 Feb 1968 2/5 Vietnem